(This blog was written by Outside Agent Link and originally posted on NeoTravelTips.com, but we've had the following info requested so often by current and potential OAL agents, that we've decided to host it here as well. Enjoy!)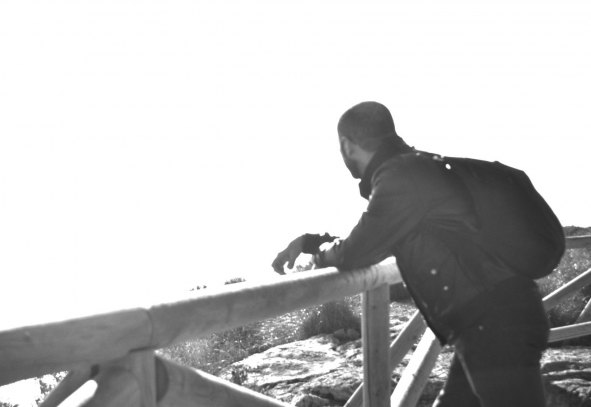 If you're anything like us, given the opportunity, you'd stop whatever it is you're doing and go traveling at the drop of a hat. The most formidable obstacle standing between you and an endless vacation is that dreaded four letter word: cash. But have no fear! There are tons of ways to quench your insatiable thirst for a life on the road. Call it a "long-term workation," or call it "professional traveling," but whatever you call it, know that with a little ingenuity and the right prep work, you can make your dreams of endless travel come true!
Here are the 4 best ways to hit the road and stay there:
Portable profession
If you have a computer and a job that allows you to work remotely, just make sure that you never stray too far from internet access or a power outlet, and you'll be good to go! Working on the road is perfect for freelance writers, travel agents, and other independently contracted entrepreneurs who need to meet people and learn about new cultures in order to excel. Online travel agencies like Outside Agent Link are a great way to take your work on the road (and do some field research while you're at it!)
Document everything
Not only is chronicling your adventures worthwhile in its own right, but it could also help you reel in some serious green! Full disclosure: not everyone is cut out for the life of a professional storyteller. However, if you think you've got something unique and compelling to say about the places you visit and the people you meet, then monetizing your wanderlust just might be feasible. Consider writing a regular blog and seeking any and all advertisement opportunities, or film and photograph your experiences and license them to tourism boards and stock image companies like Getty and ShutterPoint.
Mingle with the natives
Let's be honest, the point of traveling is not to be cooped up 24/7, huddled over your computer screen in a lonely hostel room. Getting out and about enriches your life and can also lead to part-time gigs that will help supplement your income while on the road. Cutting hair, giving music lessons, teaching English—the list goes on! Join an organization or get entrepreneurial and go it alone!
Tours on tours
At some point during your own personal tour of the world, you might want to consider hunkering down and spending some time showing other people what you've learned! If you're outgoing and gregarious, many established tour guide companies would love to have you on board. Helping other people explore new cities, trails, and beaches can be spiritually rewarding and lucrative. Certification is typically not required (though, depending upon the company, you might want to consider acquiring a work visa first). So, what are you waiting for? Start traveling. Even if you don't become a permanent nomad, these tips will help you take extended adventures and memories that will last a lifetime!