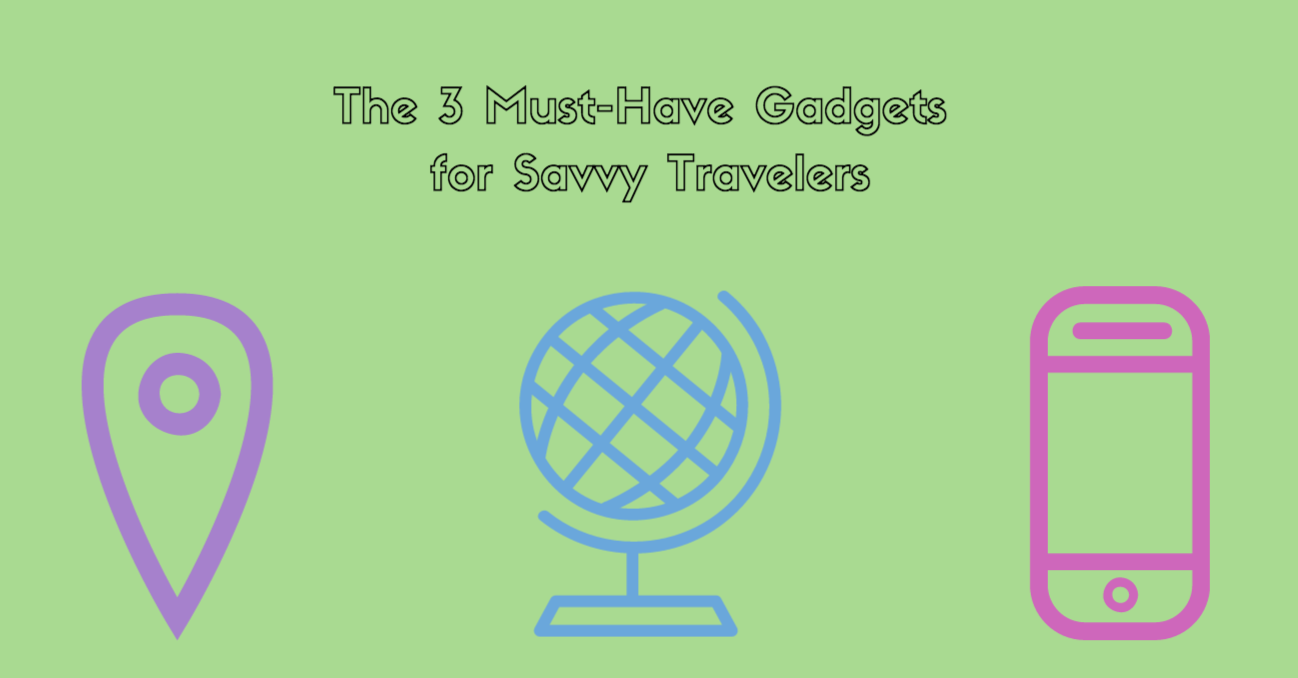 Some people think that technology is making it easier to travel because of online deals from faceless companies like Travelocity or Expedia. But that's not the kind of technology we're heralding in this article. After all, we know that having a travel agent is worlds better than booking through a search engine. Technology, and more specifically gadgets, is making traveling easier regardless of where you're venturing off to. Here are 3 of our agents' favorites to recommend to their clients:
1. The All-in-One Conveter
If you're traveling outside of the U.S., it's possible that you won't be able to use your electronics without a converter. However, some countries (especially in Europe) have varying types of outlet sources. Never fear; this all-in-one converter is the perfect solution.
2. The Back-Up Battery
The Power Card is about as slim as a wallet and can charge your phone up to 60%. Since it's a USB, it can also be used for digital cameras, iPod, etc. It's rechargable, so it's the perfect thing to throw in your carry-on in case your game of Words with Friends has drained your device.
Additionally, mophie has a battery charging phone case that will giv eyou 100% charge in minutes after switching it on.
3. Electronic translator
Never let the language barrier hold you back again (and don't worry about packing a bulky paperback dictionary). Go beyond asking where the bus station and the bathrooms are, too. With these electronic translators, you can fully communicate and learn more about where you are.
There you have it! Our favorite three must-have travel gadgets. Did we miss yours? Tell us about it in the comments!