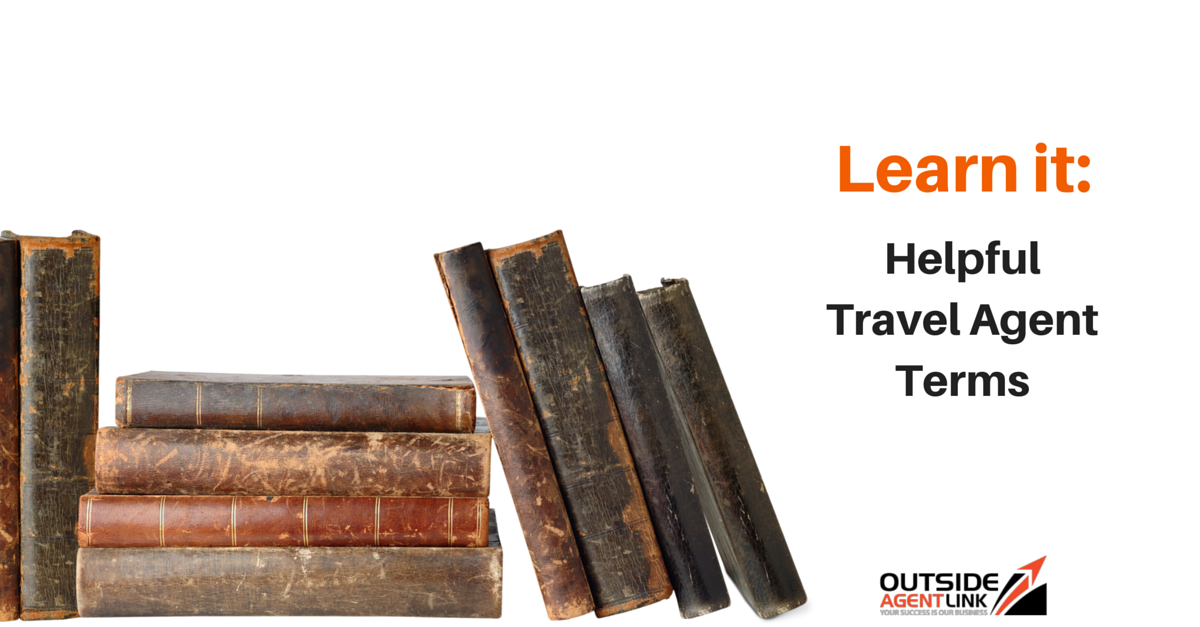 When it comes to travel, there can sometimes feel like a lot of confusion with vendors and tours. What's the difference in an American Plan and a Modified American Plan for meals, for example? To best serve your clients, independent travel agents need to know the quick and easy way to explain these terms. Here's a breakdown of some that are often perplexing:
High Season – The time of year where this destination is most popular, when there may be a possible increase in price for rooms, tours and services.
All-inclusive – This term can be used by travel agents to explain that the fare includes airfare and land accomodations. It may also be used by resorts to explain rates that include meals, entertainment and/or excursions.
Baggage fees – All U.S. airlines except Southwest now charge baggage fees. Most clients may think they can avoid this by not checking baggage, but some airlines charge for carry-ons as well. It's best to familiarize yourself with these fees and inform your clients before they book their trip.
Add-on fare – A transportation fee (such as bus or airfare) that may be appended to a client's itinerary to get him or her to the tour's departure city.
Double Occupancy Rate – Hotels use this term to describe the rate per person based on two people staying in a room.
Double Room Rate – Hotels use this term to describe the rate per room with two people staying in it.
Travel insurance – Clients can purchase this through a tour operator or service provider so that they may receive a refund in the event that they need to cancel due to illness, baggage loss, etc. It is voluntary for a client to purchase this and may not be offered by some operators and vendors.
Continental Breakfast – Cold breakfast items, such as milk, muffins, pastries, butter and jam.
American Plan – Three meals
Modified American Plan – Breakfast and dinner
Now that you're equipped with knowledge about the more confusing terms, you're ready to sell to new clients and help them plan a trip of their dreams!