Starting a home-based travel agency has a number of perks and flexibilities that traditional jobs lack. Here are some of top reasons to start a career as an independent travel agent: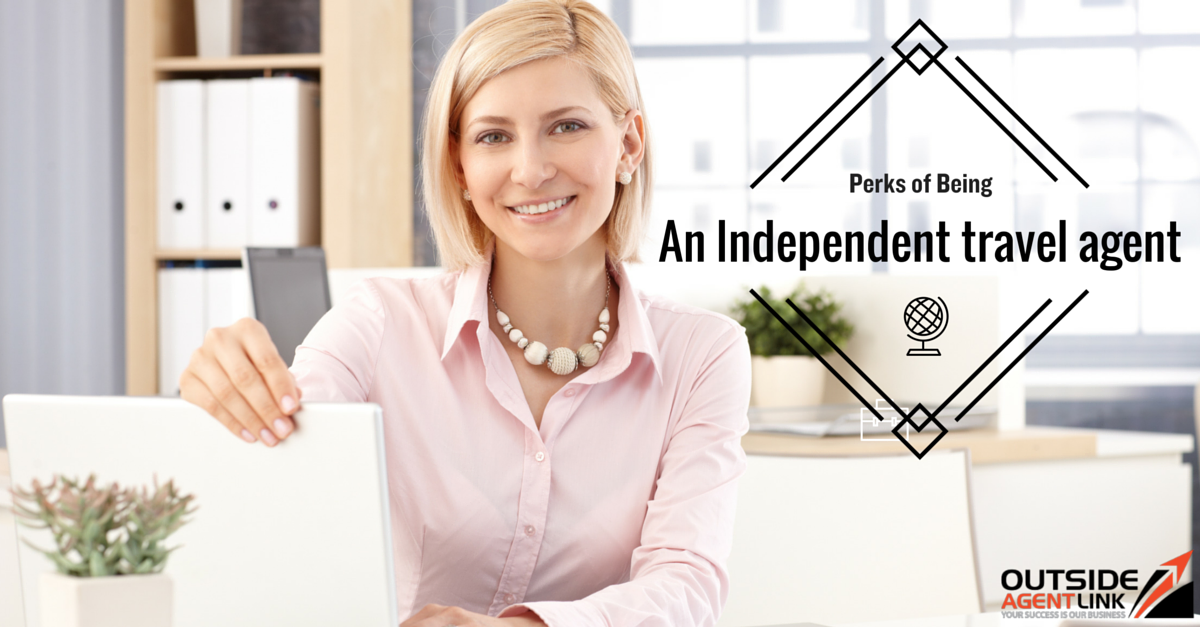 Flexible Work Schedule
Not a morning person? Only want to work 4 days a week? When you're your own boss, you set the rules.
Unlimited Earning Potential
Like lots of sales job, the earning potential is limitless with hard work. At Outside Agent Link, our agents earn top commission in the travel industry—80%. That means that whether you're providing for your family as the primary breadwinner or simply contributing more as a part-timer, your earnings are really up to you!
Take Advantage of Exclusive Travel Agent Deals
Working with Outside Agent Link's network of established vendors will help you find and take advantage of exclusive deals and promotions both for your clients and for yourself!
Better Work / Life Balance
Instead of fighting traffic, adhering to a strict corporate schedule, and wasting your lunch hour standing at the water cooler, you have the ability to get your work done quickly and efficiently so that you have more time to devote to your own passions.
Helping People
As a travel agent, your job is to help people find their dream vacations. This means, not only are you helping them save money and time, but you're also helping them to find relaxation and joy. What job could be more rewarding!
Ready to get started in your independent travel agent career? Learn more about Outside Agent Link's programs and how we enable you to be the best agent you can be!