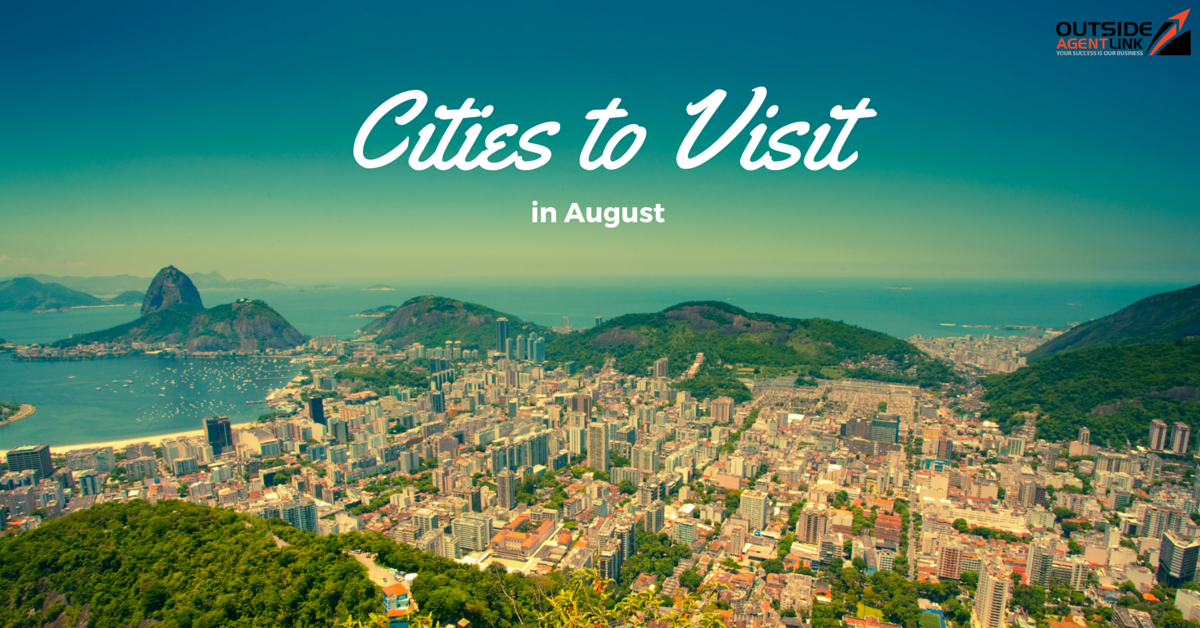 Summer is winding to a close, but that doesn't mean it's too late to take a trip and explore a fantastic new city! Here are our recommendations for the best cities to visit in August:
Baden-Baden, Germany
If you're looking for a more low-key getaway, Baden Baden has made many lists of the best "spa towns" in Europe, and for good reason! The natural springs in Baden-Baden reach temperatures between 122ºF and 154ºF, and are packed full of curative minerals to help with blood circulation and promote wellbeing.
Rio de Janeiro, Brazil
Sports fans are flocking to Brazil for the 2016 Rio Olympics in August. Tickets to events are mostly sold out, although there are some that are still available. But there's nothing better than watching the games from a Brazilian beach than from your own living room!
Seattle, Washington
August is a great time to visit Seattle, as the temperatures are still warm, and precipitation index is typically at a low point. So that means many more sunshine-filled days to go exploring all that Seattle has to offer—the Space Needle, Pike's Place, and the many great restaurants, bars & coffee shops that the Emerald City has to offer.
Melbourne, Australia
August in Australia is prime vacationing time, as the weather is coming out of their winter season and going into spring, so temperatures average about 60ºF, and tourism is down, so everything tends to be a little cheaper. Activities include a winter festival, and the "Taste of Melbourne" food festival.