Here are some things that your travel agent wants you to know!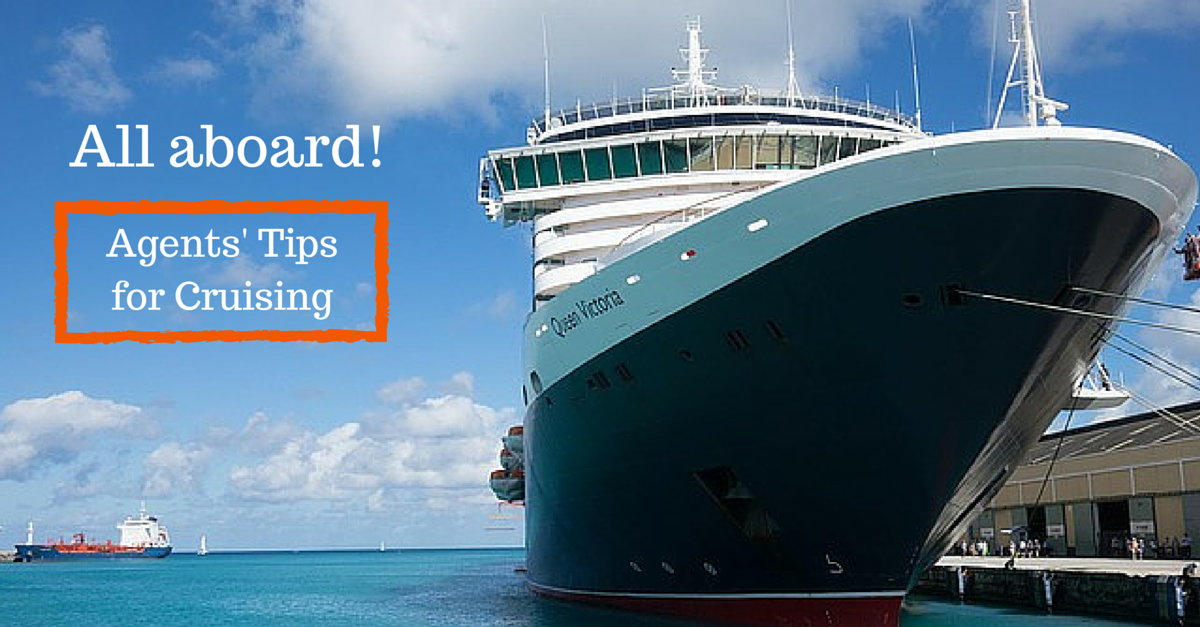 What to Pack
Aside from the essentials (don't forget your toothbrush), here are a few things you may not have thought about bringing (but our agents recommend):
Two semi-formal outfits for a Captains Dinner and an evening out
A light sweater if flying on a plane
Comfortable shoes for excursions and exploring
Water shoes for boating
Nausea medicine (just in case)
An underwater camera
Small bills if you wish to tip your crew
More sunscreen than you think
Things to Consider
–When booking, make sure you talk to your travel agent about potential weather in that area. For example, summer is hurricane season in the Caribbean and you may experience more rain than you want to on your trip. Your agent should be able to discuss with you the best times to visit (and book)!
–If traveling to an international destination, be sure to brush up on your conversational language of that country or bring a digital translator. You don't want to be stuck in a tiny town needing to use the restroom with no way to communicate, believe us.
Prepping Beforehand
–Pre-booking your excursions can help you plan better for your trip – including budgeting and packing. If you're more of a spontaneous type, ask your travel agent which excursions are the best and which you should avoid.
–Know your safety options. Talk to your travel agent about any potential hazards at your stops. Your agent can speak to any of your concerns—from rip currents to crime.
The moral of this article is: be prepared. Talk to your agent about any and all concerns and get his or her ideas on things to see and do. You don't want to miss out on anything and your agent is your best guide!