It's undeniable that technology and the internet have permanently changed the travel industry. From how people book their trips to what they do while traveling, the constant presence of smartphones connected to the internet means new tools are emerging for travelers full of helpful information about foreign places. Whether you're an experienced travel agent or a first-time traveler, these apps are necessities for anyone wanting to have the best travel experience possible: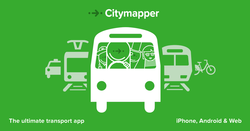 Public transportation, even in your hometown, can be disorienting and difficult to keep track of. Thankfully, app developers created Citymapper, a tool that helps you navigate the public transport systems of cities all over the world. Whether you need a bus, subway, taxi or train, this app will help you get around while you travel. You can even see train and subway times while offline so you don't miss the last line back to your hotel at night. It's easy to use and, best of all, free to download on iPhone and Android devices.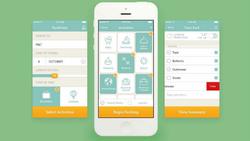 For the many of us out there who dread packing, this app is a veritable godsend. Packpoint will help you get everything you'll need on your trip in your suitcase and ready to go. You enter your destination and length of travel, select activities you might participate in on the trip and out comes a well thought out packing list. You can then share your packing list with your travel companions. The app even accounts for the weather forecast while you travel. You can find both free and premium versions of the app in the App Store and on Google Play.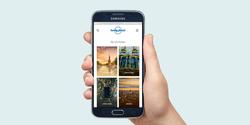 This app by Lonely Planet takes all the information you or your travel agent found about your destination and packs it away into one convenient app. Guides will give you the must-see tourist locations around you, offer suggestions for dining, provide attractions based on various trip budgets and will even help you communicate with locals. Information on the app is put together by real experts and carefully curated. With over 177 cities in the latest version, this app will be your best friend on your next vacation. Get the free app for your iPhone or Android device.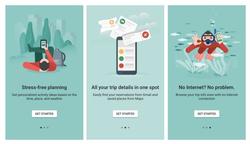 When you get dozens of emails every day, it's hard to keep track of the ones containing important travel information for your upcoming trip. Thankfully, Google once again jumped into the app game to make Google Trips, the virtual manila folder of your trip itinerary. The app will gather all the information of your upcoming trip from your Gmail account and automatically sort it for you. It'll even map out your day to day schedule and provide suggestions for places to go or things to see. It works offline and is free to download in the App Store and on Google Play.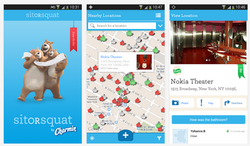 What's one thing that all travelers need no matter where they go? Bathrooms. The app SitOrSquat is powered by Charmin and helps travelers find the best bathroom near them when nature calls. Bathrooms are rated on cleanliness, "sit" for clean or "squat" if not, and users can add their own rating after they've done their business. You can find bathrooms by location, rating, availability of a changing table and whether they're free to use. You'll love this app while traveling in new cities and even when out and about back home. Download it for free on your iPhone or Android device.