If you're getting your home office together, inspiration is key. Platforms like Houzz and Pinterest have hundreds of thousands of photos of cute offices, but are they functional? Getting work done is more important than having a picture-perfect space. That's where home organization blogs and tools come in handy. Here are a few tips to help you get inspired to make your space both functional and picturesque:
1. Determine how much paper you'll accumulate (mail, notes from meetings, contracts)
How can you keep these organized within reach? The following desk sets are from See Jane Work and can organize your papers and knick knacks that tend to clutter up.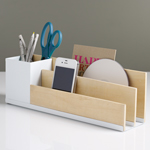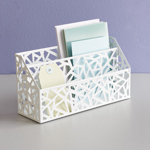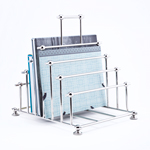 2. Determine what kind of storage you need.
If you're looking for portable storage, opt for a filing cabinet that is easy to pick up and put in the car, or one that has wheels. If you're looking for something secure, look for locks. Next, make sure you have enough space to store your necessities, but not so much storage that it becomes a catch-all for stuff you don't need.
This modern filing cabinet is from Poppin and can probably handle a fair amount of contracts, HR documents and receipts. But if you need much more (client or employee files), you might need something bigger, like this cabinet from West Elm: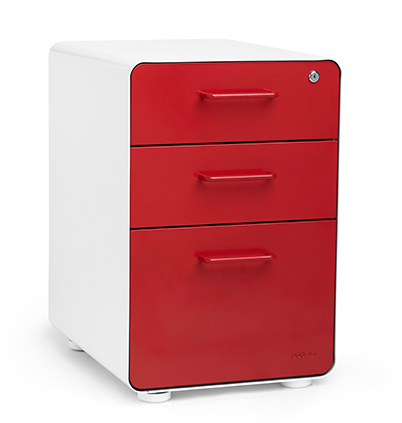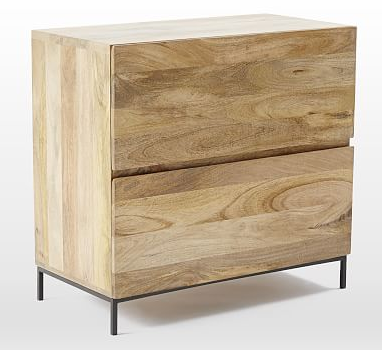 3. How do you plan to keep yourself on track?
Lots of people love planners for their ease and portability, while other people rely solely on their computers and smart phones to sync with their digital calendar of choice (Google Calendar is easy). Other people prefer to have a calendar in front of them. The rare breed really needs all three. However, be careful not to overwhelm yourself. Whichever medium of task organization is preferable to you is great, but giving yourself too many places to write things down may cause things to slip through the cracks.
It's best to touch these things in person to get a feel for what you can accomplish with each.
Got more home office organization tips and inspiration? Share them with us. Our independent travel agents at Outside Agent Link are only as effective as their spaces!