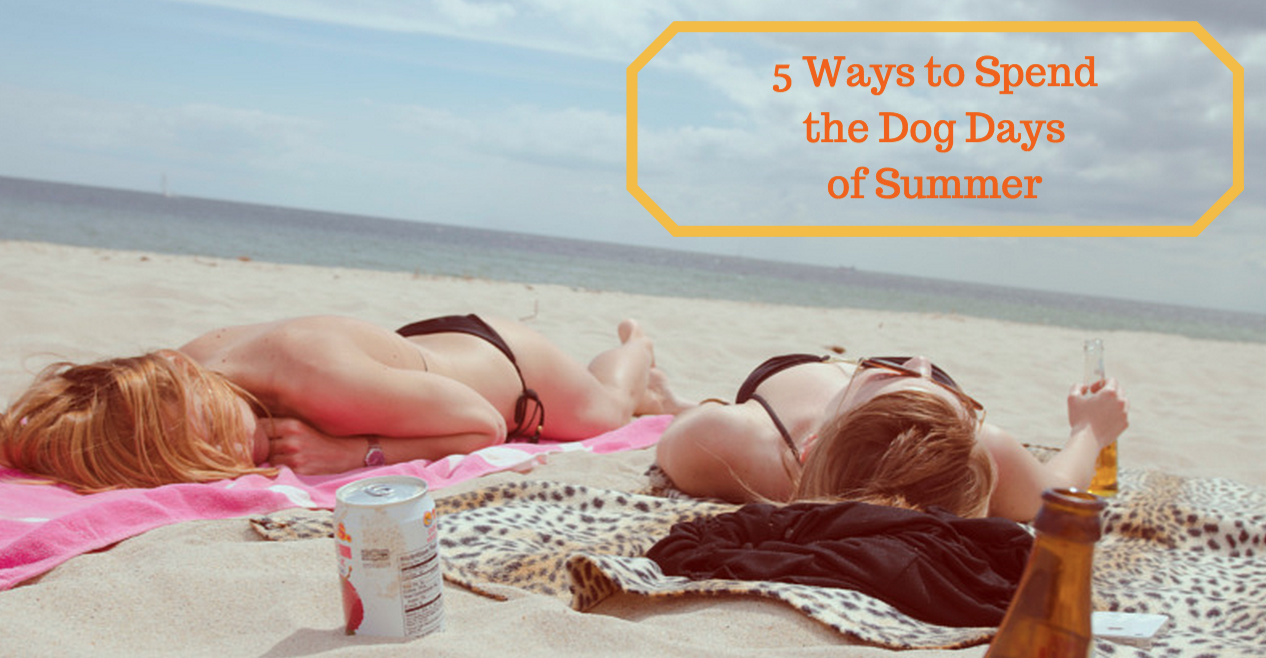 School might be back in session for most, but it's still summer out there, and that means there are still ways we can enjoy it (even if it's on the weekends)! Here are five perfect activities for the hot days and nights of August:
1. Make a frozen treat
It's hotter outside than it has been all year, so it's the perfect time to get creative with your DIY. If you're in the mood for a light, cool refreshment, then try making a frozen lemonade or root beer popsicle. If you prefer something with a little more punch, you can try a boozy milkshake. And for the less adventurous (but equally as thirsty), there's always the standby frozen margarita.
2. Catch up on your reading
Pleasure reading makes the world go 'round — or at least your brain cells. It's been a leisurely summer, so don't forget to jump start your cognitive skills with some good reading. May we suggest: BossyPants by Tina Fey, The Sunlight Night by Rebecca Dinerstein and The Star Side of Bird Hill by Naomi Jackson.
3. Host a theme party
Nothing brings people together like a great theme party. Try something fun like a Roaring '20s Soiree, a Superhero Social or a Greaser Get-Together. All you need are some finger foods, great music and a signature cocktail to keep the party rolling into the hot summer night.
4. Dig in
Have you neglected your garden or yard this summer? Seeing patches of yellow from a dry spell or too many weeds from a Southern weather saturation? It's the perfect time to take back the yard and prepare it for cooler months ahead. Plus, gardening is proven to be therapeutic. Just don't forget your sunscreen!
5. Do nothing at all
Dog days of summer are also built for something else: sleep and relaxation. If you want to just kick back in a hammock or on the beach with a friend, don't feel guilty. The cooler months are fast approaching so soak up that sun while you still have a chance!