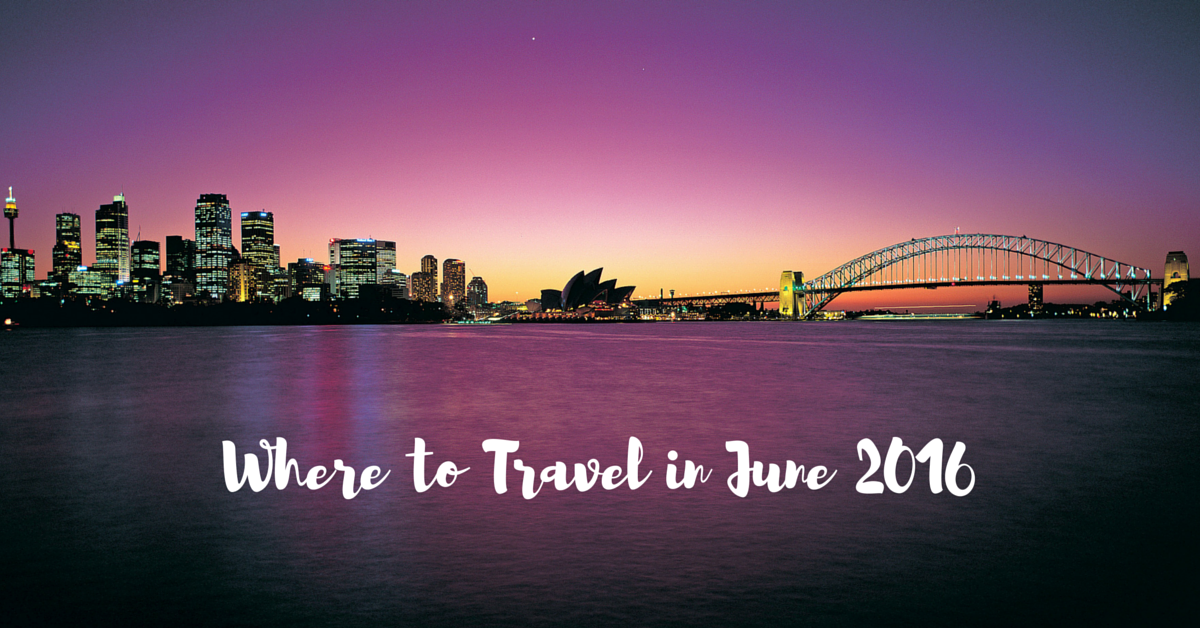 The world is a big place, and odds are, you've seen very little of it. That means there are so many places and sights out there still left for you to see! Here are some cool places you should try to see this June:
Sydney, Australia
Sydney is really hitting its stride lately. The culinary scene has situated itself as being on-par with cities like Paris and NYC, and the fashion industry is also booming. If you're looking to sit out on a beach this summer, you can't beat the famous Bondi Beach, or the world renowned Sydney Opera House.
Maputo, Mozambique
The capital city of Mozambique is a haven for seafood and spices. There are numerous colorful markets (like the famed Municipal Market) and a thriving nightlife scene. Try the national dish of peri-peri prawns, tour the many museums and galleries, or take a walking tour; there's plenty to experience!
Grindavik, Iceland
Known best for the Blue Lagoon, a spa-like geothermal lagoon that is said to be beneficial for its healing, wellness, and beauty. Grindavik has a number of other things to do and see, such as The Old Church (built in 1909), Eldey, a steep rock island, the Reykjanes light house, and Hópneshringur Circle, a walking trail with shipwrecked old fishing boats, among other sights.
Prince William Sound, Alaska
Located on the Gulf of Alaska in the southeastern coast of the state, Prince William Sound is perfect for nature lovers. You can take a glacier cruise and watch for whales in water, go hiking, fishing, or birdwatching.