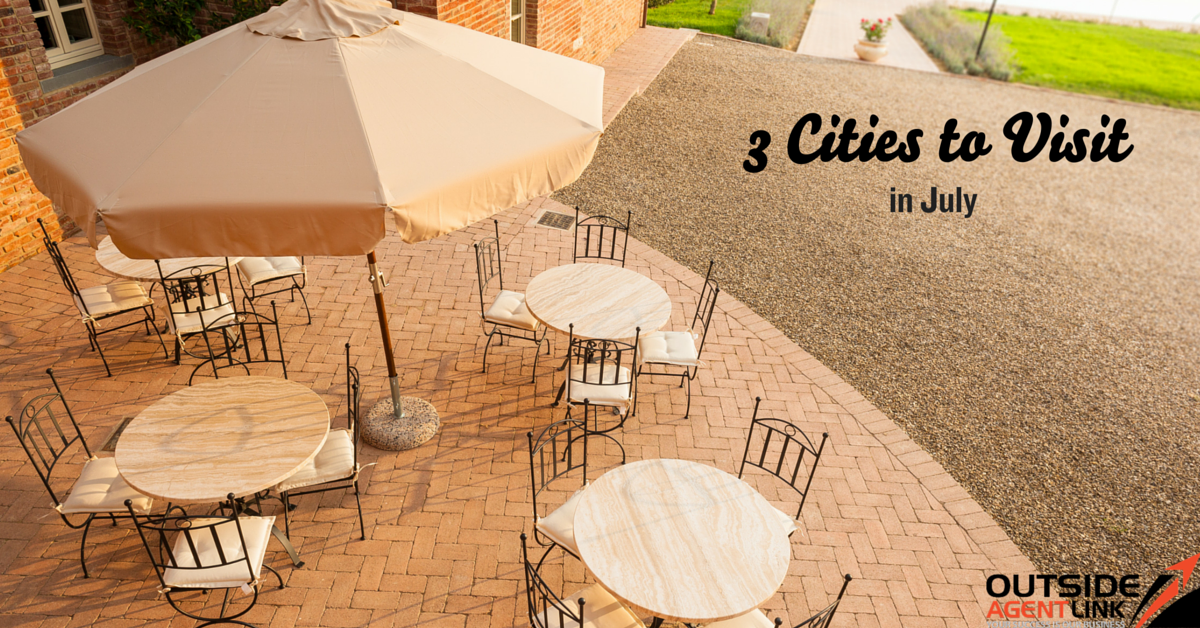 Summer is in full swing, but if you haven't planned your getaway yet, there's a number of great places to see without breaking your budget. July is a great time to visit countries in the southern hemispheres, as they're experiencing cooler temperatures than most of the US.
Here are 3 great cities to visit this July:
If you're a romantic:
Tuscany, Italy
When it comes to romance, few cities are better to visit than Tuscany in Italy. Think of it as date night at your favorite Italian restaurant on a much larger scale. July is the best time to visit, as it is nice and warm, which means the perfect weather for taking a vineyard tour, shopping, or lounging poolside at your rented villa.
If you're adventurous:
Wales, UK
News of the Brexit vote means that travel to the UK from the US has become a bit more affordable. The great thing about going to Wales is that it is chock full of adventurous activities, like zip lining, hiking, surfing, and rock climbing (to name a few). If you like festivals, Cardiff hosts a great international food & drink festival in mid-July that allows you to get a true taste of the Motherland.
If you're artsy:
Helsinki, Finland
Like much of the US, most of the citizens of Helsinki go on vacation in July, meaning that the city is much more affordable, and it feels a lot more private than other times of the year. Attractions include architecture museums, design studios, and more! Come hungry, because Helsinki is revolutionizing Nordic cuisine.