Spring is right around the corner, and that means warmer temperatures, longer days, and more excuses to get out and travel! We've compiled 5 of our favorite Spring travel destinations. Where will your Spring take you?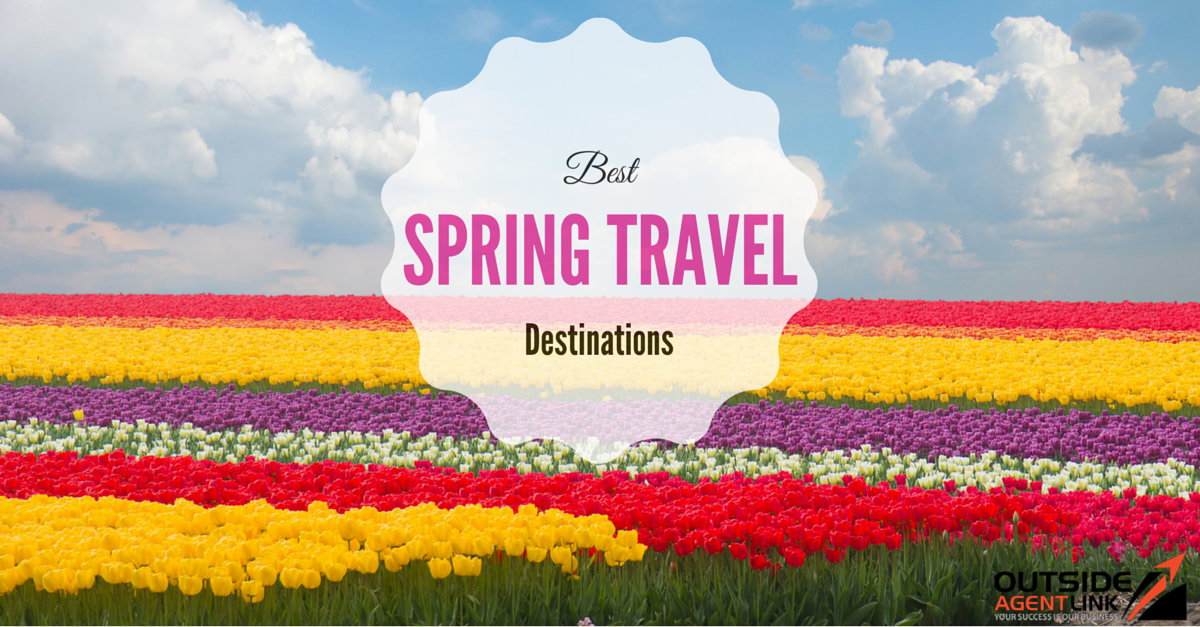 Sapporo, Japan
Why Visit: To see the cherry blossoms, drink sake, and go sightseeing
In the Springtime in Japan, they have an activity called hanami, which is essentially a national tradition where people meet up with their friends, drink sake, and observe the cherry blossoms. You can even look up the "blossom forecast" that tells you the best parts of the country to see the cherry blossom's pink petals during peak blossom time.
US Virgin Islands
Why Visit: To experience Carnival
Although Carnival is typically more of a Brazilian festival, many places throughout the Caribbean celebrate to usher in the spring season. St Thomas features parades with festive and ornate costumes, street vendors offer up delicious foods and delicacies for you to try, and the temperature averages about 75 degrees.
Amsterdam
Why Visit: To see the Keukenhof Flower Festival and bike around the city
Amsterdam is known for many things, but is perhaps best known for its tulips. In March, the annual Keukenhof flower festival features thousands of blooms from tulips, hyacinths, daffodils, and many other flowers on display in indoor and outdoor pavilions. For a truly magical experience, however, take a tour of the outdoor tulips fields right at sunset, which stretch on as far as the eye can see.
Charleston, SC
Why Visit: To experience history and great food before the summer heat arrives
Charleston, SC has been voted the #1 tourist destination in the world for a number of years now, and it's no surprise why. The culinary scene here is on par with that of Paris or NYC, and the cobblestone streets and moss-covered trees offer an idyllic quality not found outside of the south. Temperatures in spring start to creep up into the high 70's or 80's, but if you visit early enough, you'll enjoy moderate temperatures with little humidity.
Paris, France
Why Visit: Because nothing beats Paris in Springtime!
Paris in the Spring is a cliché…but for good reason! The city starts to return to its normal hustle and bustle with the streets filled with music and cafes opening their patios so that you can take advantage of eating your morning croissant outside. If you're looking for a lover's getaway with that special someone, there's nothing more romantic than taking a stroll along the Seine as the flowers are in full bloom.
Love to travel? Earn money toward your next vacation, and receive exclusive travel discounts as an independent travel agent! Contact Outside Agent Link to learn more.